Pictures of my Black Brunswicker army for Patriots and Rebels.
The idea was to have an all cavalry army of German troops.
Firstly the army commander, Leutnant Konrad Maurice, Count Von Wolfenbuttal.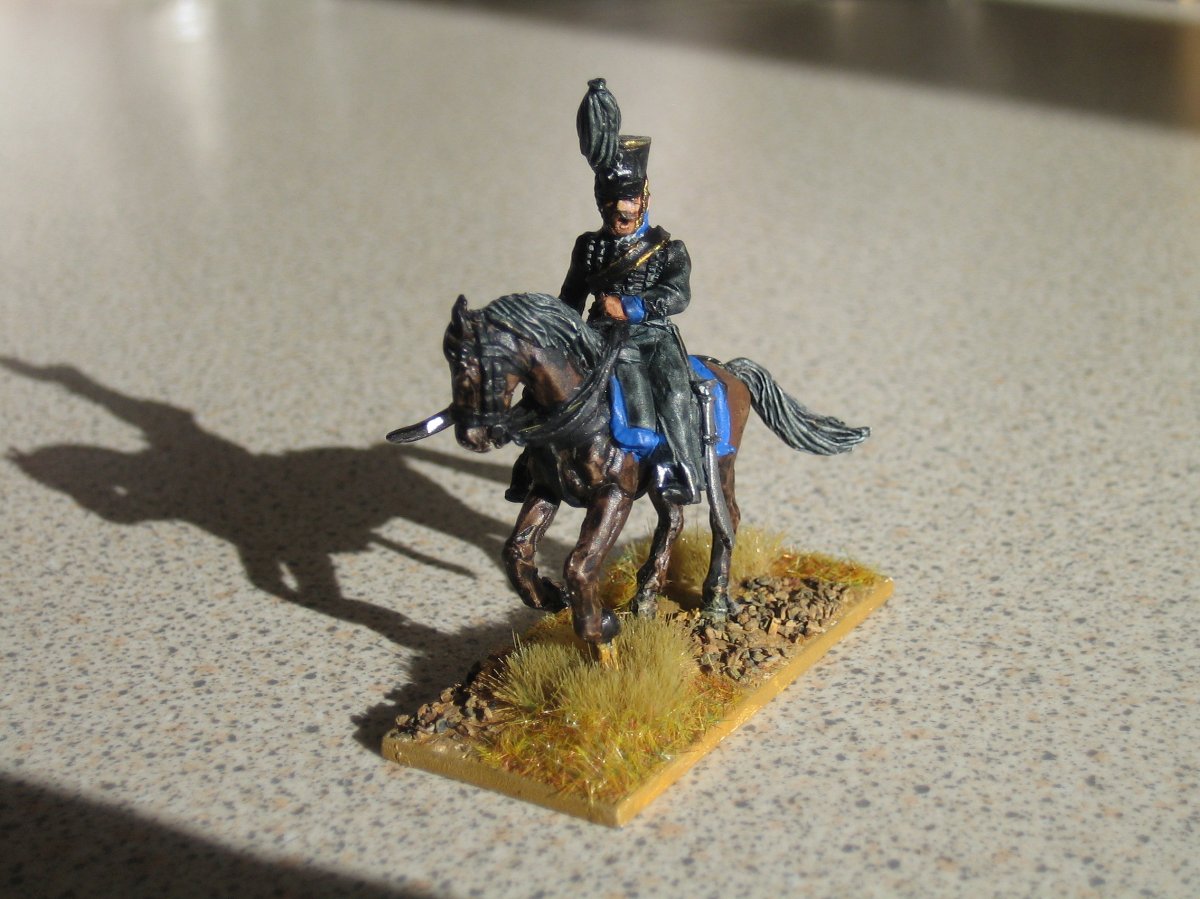 A unit of Black Brunswicker Hussars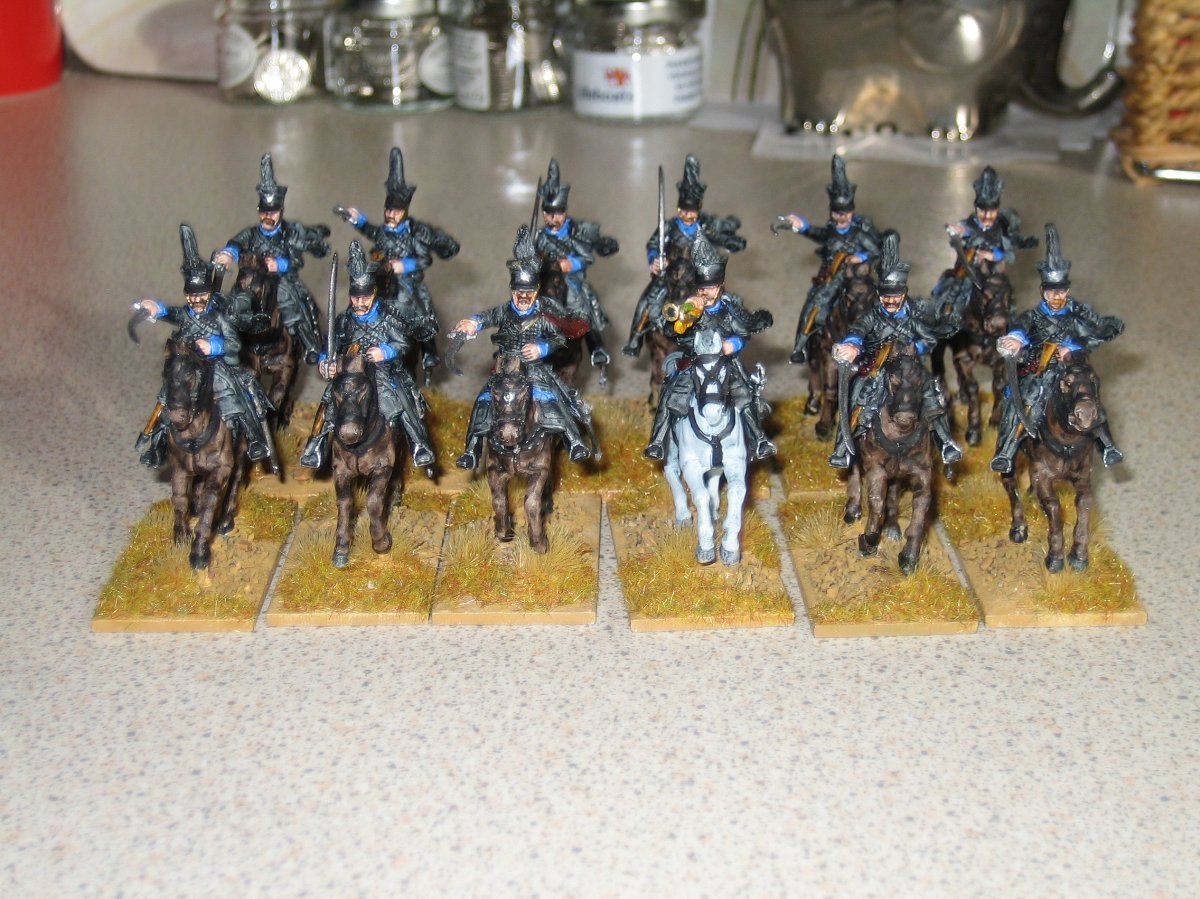 Finally a BB Horse artillery gun with an artillery officer.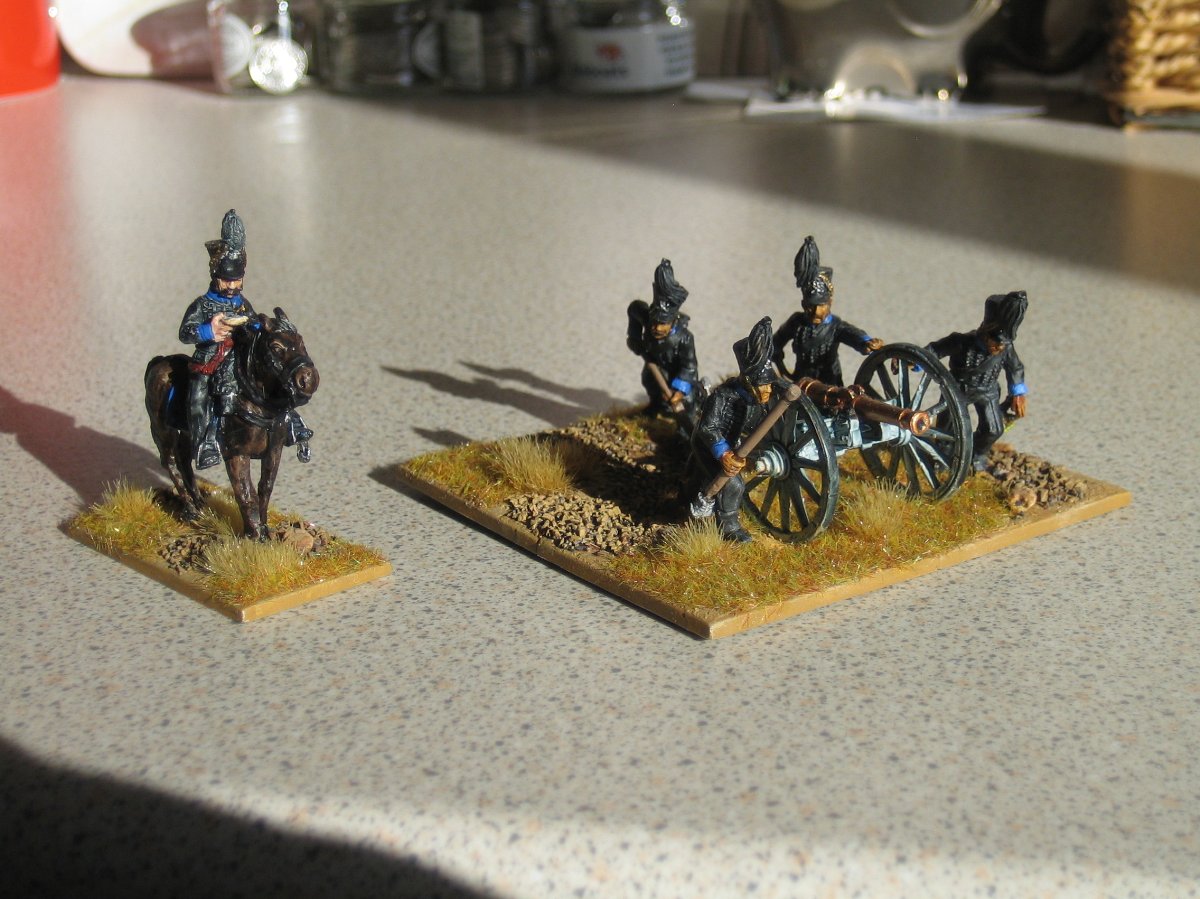 Hopefully more to follow. Still a W.I.P two units of BB Uhlans (Lancers) a unit of Kings German Legion dragoons and a gun limber.