Got a good start on my warband last night, I'm using some old Hordes minis for mine.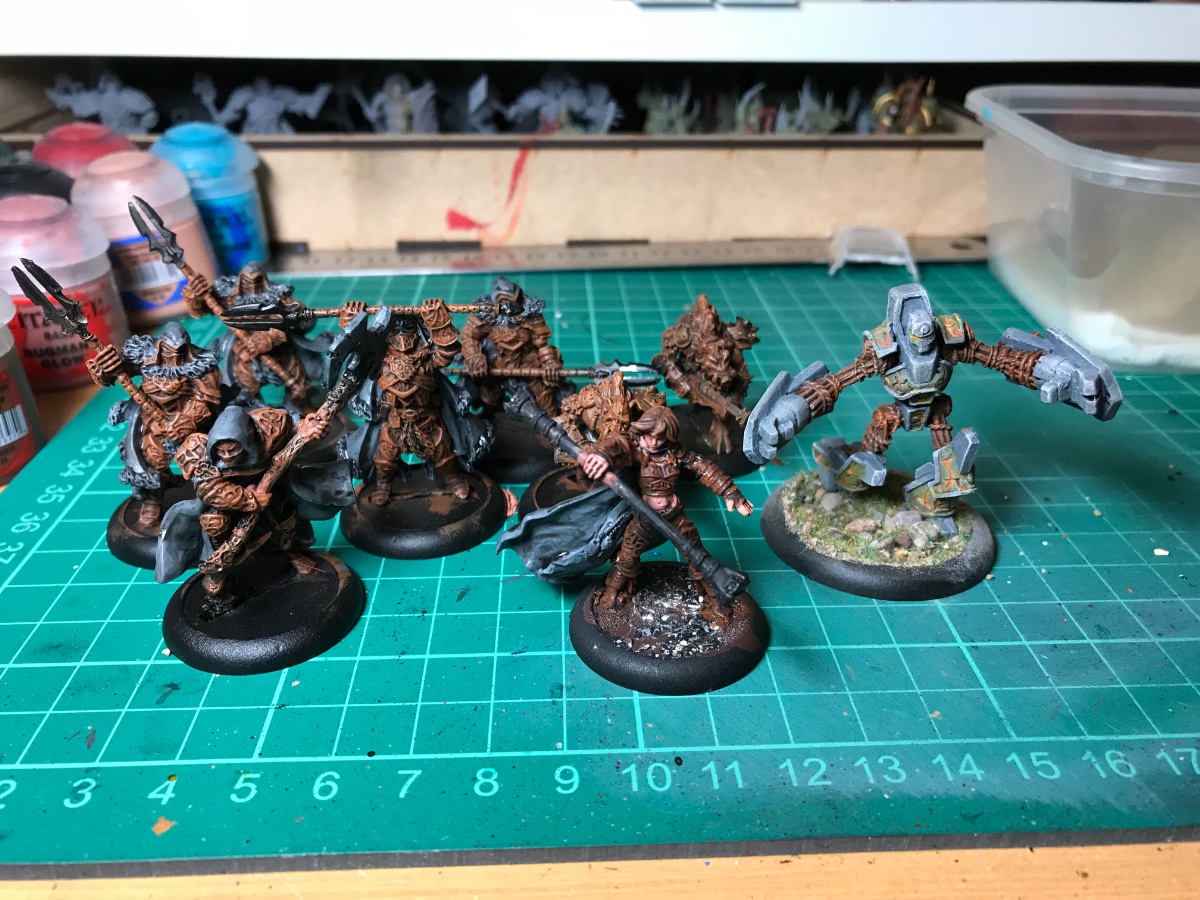 One of the abilities my wizard has allows me to try and animate a construct to use as a soldier in battle, and he has the honour of being the first finished.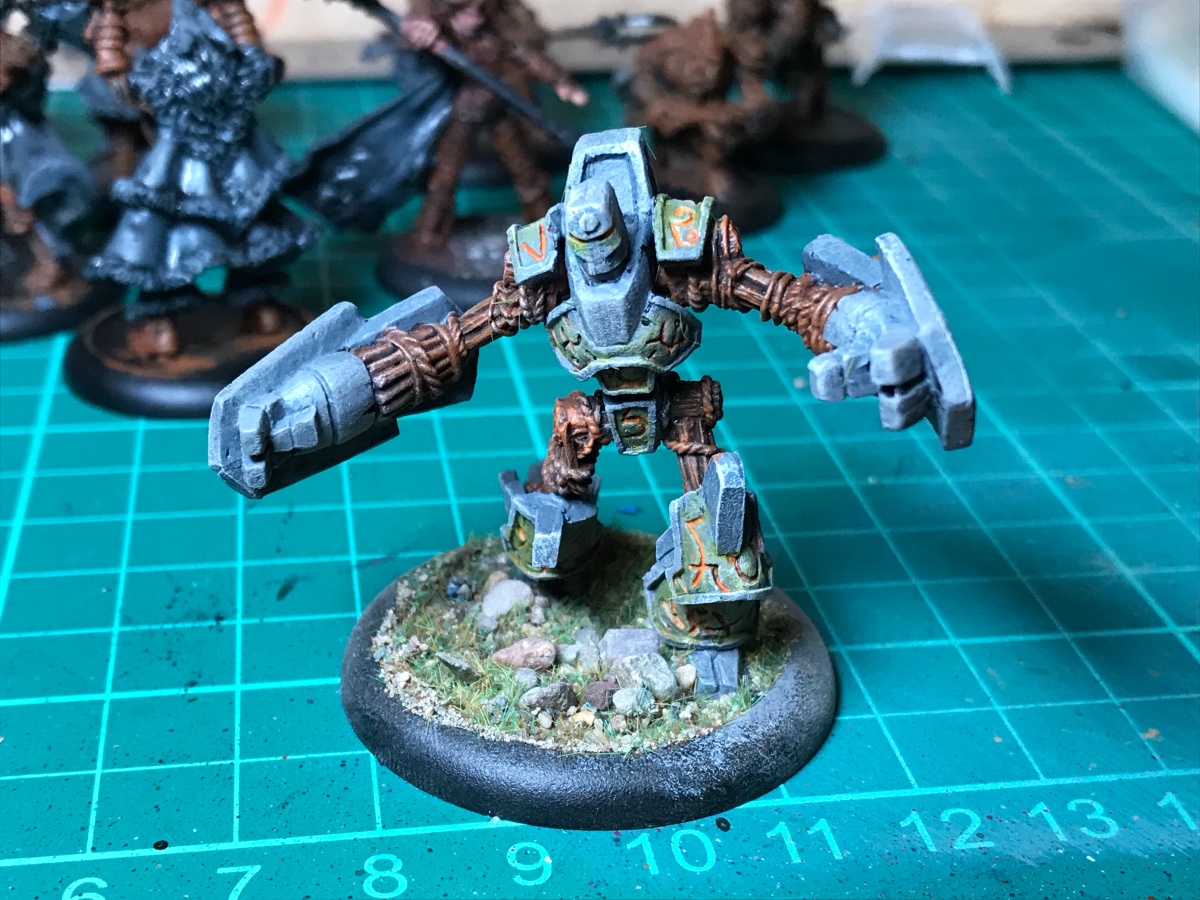 I tried to do a flow effect from the runes using glazed but I'm not sure I like it. May revisit it in the future but for now want to get the rest of them finished.