This week is the monthly early opening on Sunday and a few of us got together to get to grips with warhammer 40,000.
Mitch controlled the imperial guard with John using space marines V Craig and Mike on the Chaos space marines side.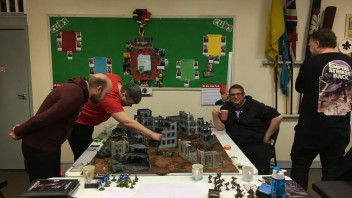 Imperial guard and space marines set up.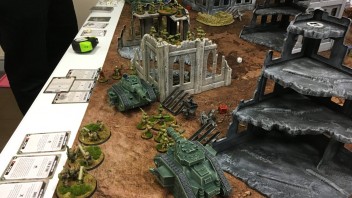 Chaos set up as attackers ready to rumble only to have the initiative taken away from them.
Looks like we tried to do too big a game with too many players with only getting through two turns before having to call the game.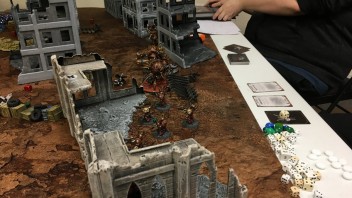 J C,Dave and Rik play multiple boardgames throughout the day.Here we have J C running (C)anal mania .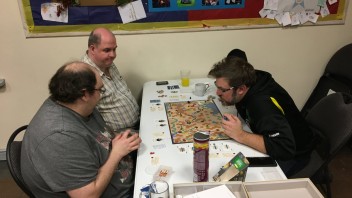 The painters take up their mocking station doing more commentary than actual painting.Not NICE guys.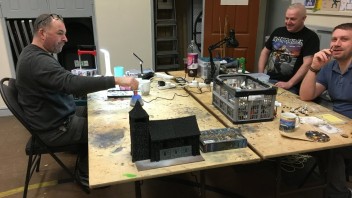 Ste will be along soon to explain what he is doing here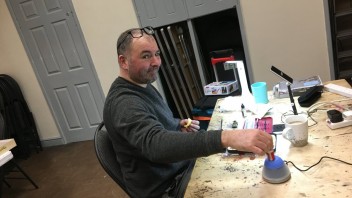 Chris doing his best painting for years with his dark age figures.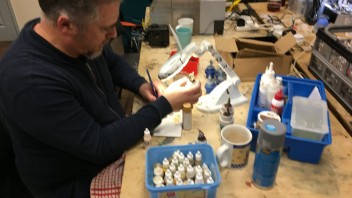 Bwyan painting his elite French.Gotta love those white uniforms.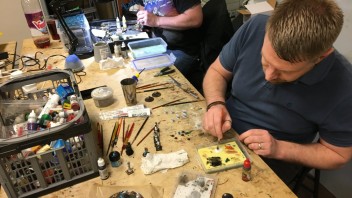 Rik will finish his deathguard one day,But today is not that day.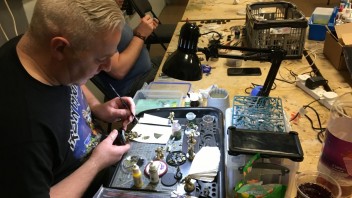 Mighty thanks from myself for the most excellent birthday cake to everyone involved.One of the things that for me makes this the BEST club in Wigan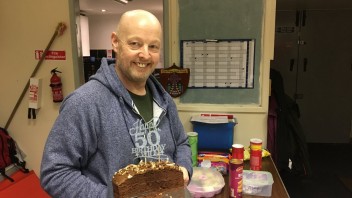 Happy gaming everyone.