So Craig and myself arrived at the club early to get our pre arranged game of 40k up and running.
Criag took control of the traitor legion space marines with myself loyal to the emperor.
set up of the Black legion V Napoleons children.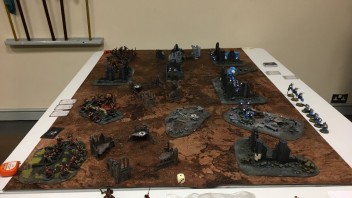 Black Legion.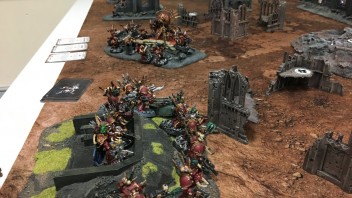 Napoleons Children.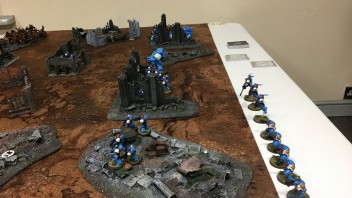 Chaos advance and bring with them deamons from the warp.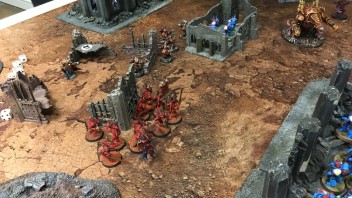 Surrounded these marines and Librarian where slaughtered under the mass assault.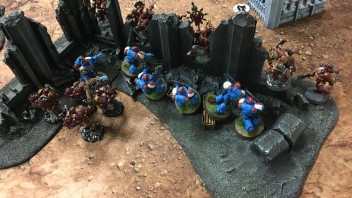 This game was a learner game for me and Craig to get to grips with the rules and to learn a little bit about what works and doesn't.
Enjoyable close game.
Later the painters arrived.
A rare apperance drom Danny with a busy life taking him around the north west but managed to make it and catch up with everyone.
Nice to see you again Danny.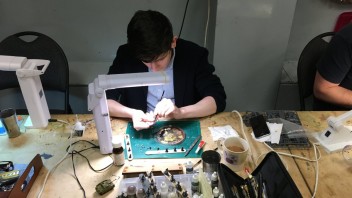 Bwyan gets quite a bit done on his Napoleonic figures.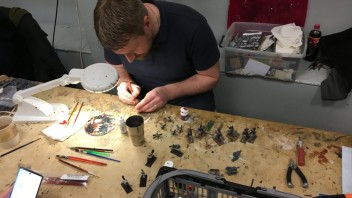 3 standard dreadnoughts for me bought second hand already painted but refurbished for the Napoleons children.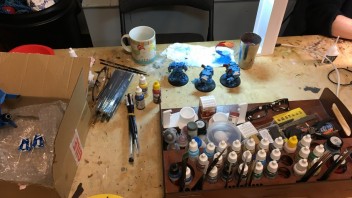 Dan and Andy persuade me to join in the Nemesis boardgame based on the Alien move and far more enjoyable than I thought it would be.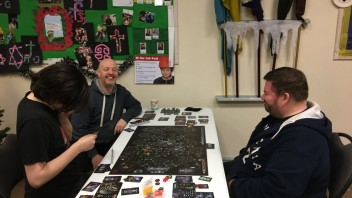 I left at around 11pm with most members still going.
Happy gaming everyone.