Rare Friday visit from me and NICE to see some people I haven't come across for a while.
The club certainly has two different feels dependent on whether your a Friday regular or a Sunday regular with a few members able to make both days.
Where as Sunday is more miniature painting and miniature war gaming Friday has more of a boards game vibe which is all good.
Alan gets the new season of Dreadball underway with plenty down to kick off opening night.
Martin takes on Dave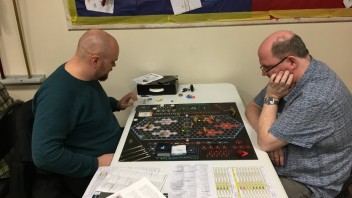 Alan blubbers against Scott.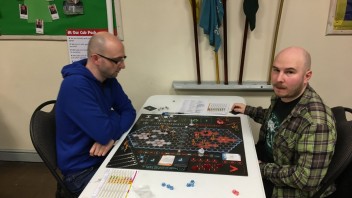 Rick brings down his cousin to join the league.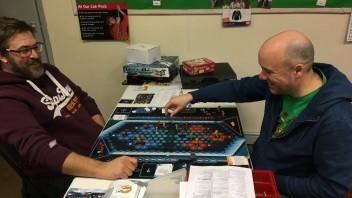 4 regulars spend their evening playing various boardgames.
This being Canal mania a jJ C game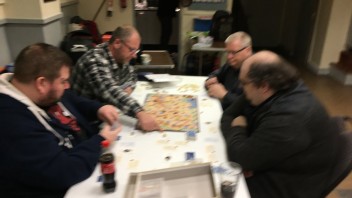 I brought down my space marines to paint and spent the evening chatting to Bwyan,Which was NICE.
Happy gaming everyone