Quiet night at the club tonight.
Wayne,Adam and Rebecca were playing Gaslands all evening.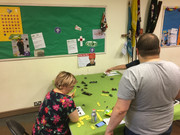 Bryan painting some more Empire fantasy figures for Dragon Rampant.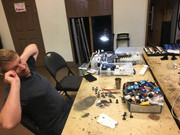 Craig was painting some Khorne inspired terrain for Shadespire.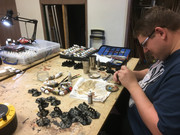 I continued to assemble some more French for the Napoleonics period.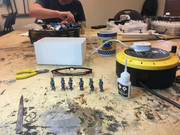 Rick motored on with his nurgle figures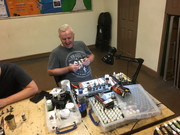 Ste was doing something with his boat that is already finished,Don't know what because it is finished.It is finished isn't it Ste ????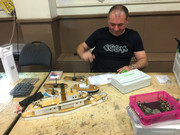 Happy gaming everyone.