---
Another pleasant evening at the club tonight.Sunday seems to have become the haven for the painters and wargamers at the club.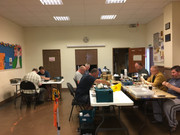 Andy leaps the final hurdle to finish off his Zulu force.Remember Andy they are not wearing kilts.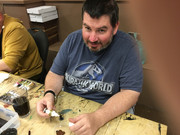 Ian continues with some space orks which aren't even his.
Peter painting figures for the French Indian wars,A favourite period of History for him.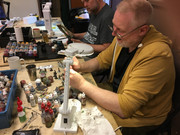 It's panoramic Baby!!! Ricks Marine.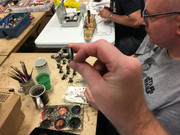 Yes Rick,It's Nurgle.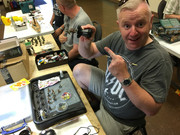 Mikes gender neutrality was testing everyone tonight.Is He Mike or is he Michelle !!!.Either way his gateway was coming on a treat.You go girlfriend.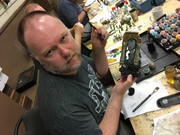 After painting my first unit of French infantry it was time to get some more assembled.
Ste gets very defensive when he made the comment that he had finished his boat! and then went on to tell us what still needed doing.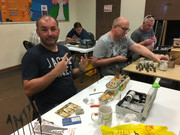 To prove we are actually a gaming club that is what Craig and Dave were doing. Shadespire is the game with Craig winning all 3 encounters run this evening.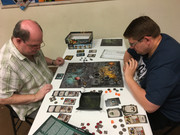 Happy gaming everyone